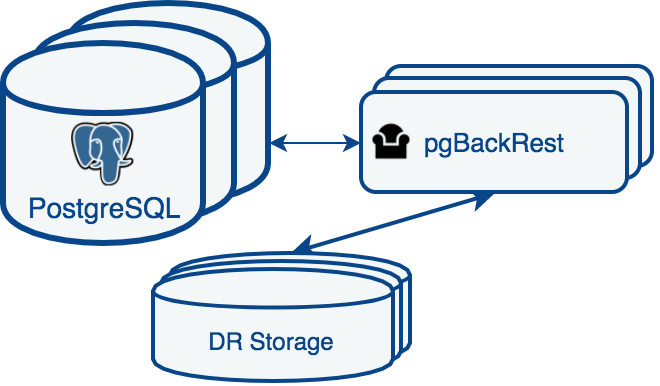 An important part of running a production PostgreSQL database system (and for that matter, any database software) is to ensure you are prepared for disaster. There are many ways to go about preparing your system for disaster, but one of the simplest and most effective ways to do this is by taking periodic backups of your database clusters.
How does one typically go about setting up taking a periodic backup? If you're running PostgreSQL on a Linux based system, the solution is to often use cron, and setting up a crontab entry similar to this in your superuser account:
# take a daily base backup at 1am to a mount point on an external disk
# using pg_basebackup
0 1 * * * /usr/bin/env pg_basebackup –D /your/external/mount/
However, if you're managing tens, if not hundreds and thousands of PostgreSQL databases, this very quickly becomes an onerous task and you will need some automation to help you scale your disaster recovery safely and efficiently.
Automating Periodic Backups
The Crunchy PostgreSQL Operator, an application for managing PostgreSQL databases in a Kubernetes-based environment in is designed for managing thousands of PostgreSQL database from a single interface to help with challenges like the above. One of the key features of the PostgreSQL Operator is to utilize Kubernetes Labels to apply commands across many PostgreSQL databases. Later in this article, we will see how we can take advantage of labels in order to set backup policies across many clusters.